Photos
A picture speaks a thousand words. Here are some examples of what one session with Unjumbler can do.
Guest Room/Home Office
We set up the bed, moved out the clothing, got rid of the unnecessary items and created a fantastic guest room and home office.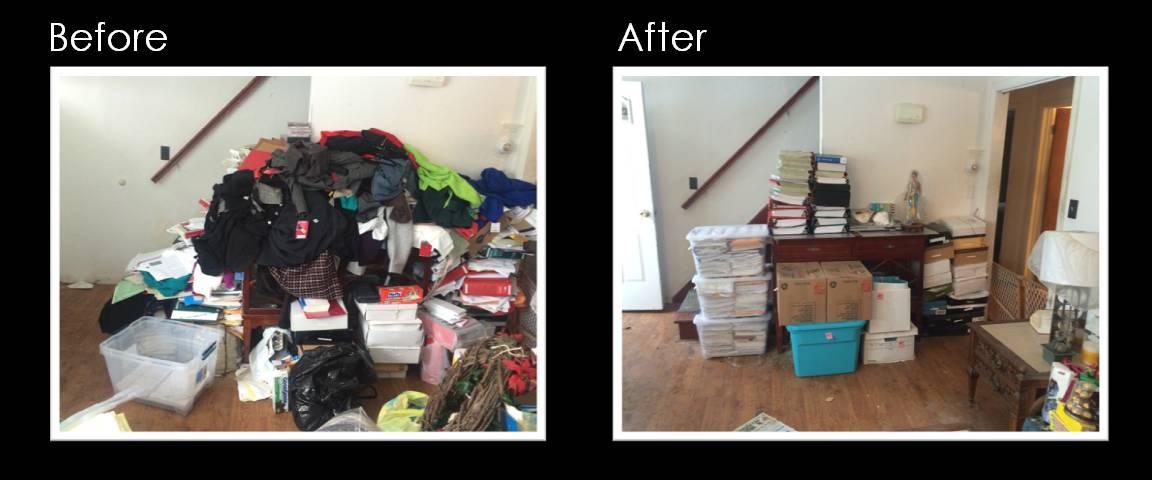 Entrance/Living Room
Clothing was donated and paper files were put in bins to be shreaded. (Unjumbler had assistance this day.)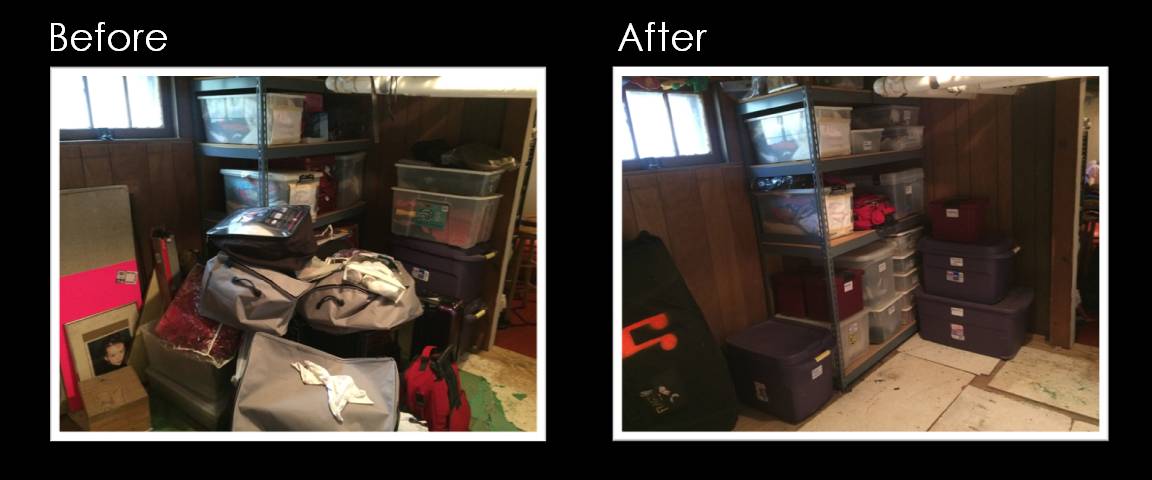 Basement
Basement was inaccessible storage for sporting equipment and out-of-season clothing. Labeled bins to the rescue.
Living Room
Client was just back from vacation. We sorted the mail and clothing, put aside and labeled gifts, and put away travel supplies.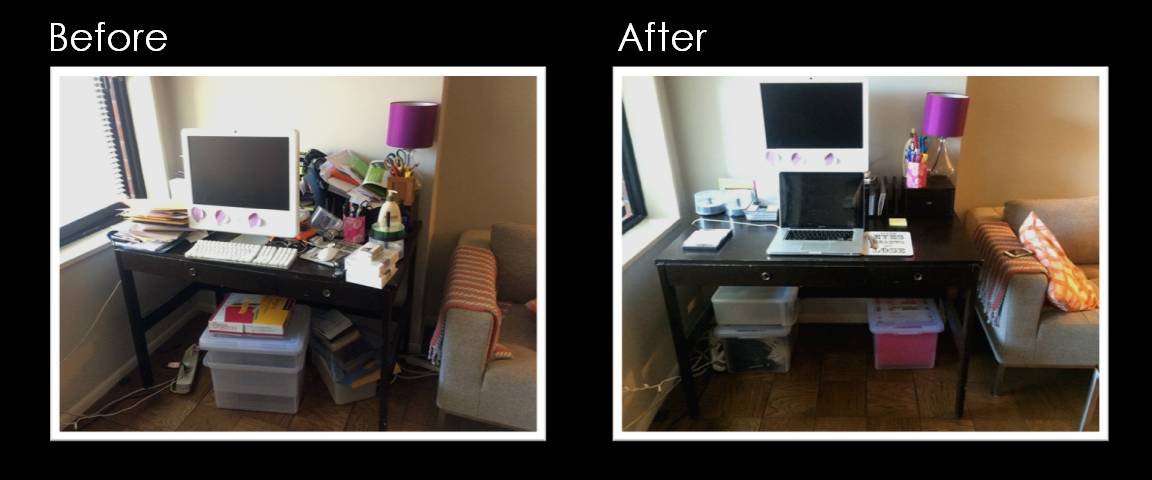 Desk
Client needed functional filing system and workspace for new laptop. Mission accomplished.
Front Entrance Table
This project didn't take very long at all. Keep the entrance or "landing zone" clear by taking a few minutes each day to sort items before they make roots.